Retreat to Costa Rica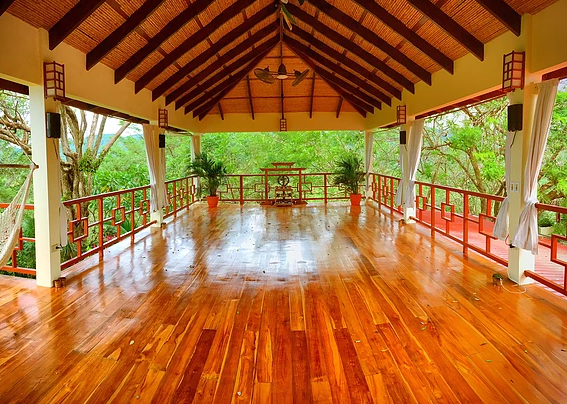 A Devotional Yoga Retreat in Paradise with Rob and Melissa and MJ Daniels
March 23 - 30, 2019
AHKi Retreat Center, Nosara, Costa Rica
 
We are so happy to be co-hosting our first retreat in Costa Rica with our dear friend and teacher, MJ Daniels. We will spend the week at AHKi, an intimate retreat center nestled among the trees along a mountain ridge on the Pacific coast of Costa Rica. As remote as AHKi feels, it is only minutes away from a beautiful beach and since AHKi only has room for one group at a time, we will have exclusive use of the entire property and the facilities. There is an infinity pool, a library, a kitchen that serves fresh organic gourmet meals, and an open air yoga studio with stellar views of the ocean and mountains.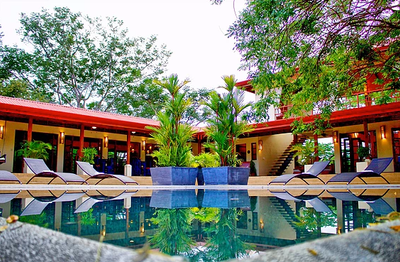 ACCOMODATIONS
AHKi has 6 beautiful guest rooms that accommodate 3 singles each. (Doubles are limited and available upon request for an additional cost). All rooms have private baths with a large indoor/outdoor shower, a large ceiling fan, large windows, and views of the mountains and valleys. View photos of the rooms and grounds online at www.ahkiretreatcostarica.com.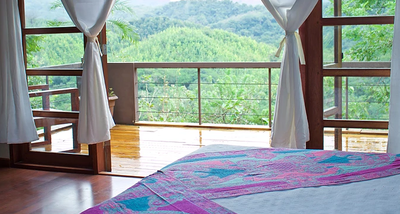 RETREAT PACKAGE INCLUDES
- 7 nights at AHKi
-Daily yoga, meditation, satsang and kirtan
-3 vegetarian meals per day including beverages*
-Transportation to and from Liberia Airport in Costa Rica
-Daily transportation for all activities
RETREAT PACKAGE COST
$1850 for triple occupancy
$2150 for double occupancy (limited availability)
A $500 non-refundable deposit will secure your place, with the balance due before December 15, 2018, or full payment may be made at time of booking. Bookings after December 15, 2018 will require payment in full.
*Price does not include airfare, gratuity, specialty drinks and snacks, add-on excursions, spa treatments, a $29 country departure fee, and one meal at a local restaurant.
ADDITIONAL OPTIONS
The following are available at an additional cost:
1) On-site holistic healing treatments and massage
2) Additional beverages and snacks
3) Meals are vegetarian, chicken or fish are offered at dinner time for an additional charge
4) Optional excursions are paid directly to the tour companies and range from $30-$120. (cash only)
*Please note, all additional options at AHKi are paid directly to AHKi in cash only.
BOOKING YOUR FLIGHT
Airfare is not included in the total cost. Plan to book your arrival into Liberia International (LIR) no later than 3pm on March 23 in order to take the group bus to AHKi. On March 30, be sure to book your departure after 1pm as the group bus will not leave from AHKi before 8:30am that morning.
NOTES
Please note a valid passport is required and must be valid from 6 months after the date of travel. When you arrive in Costa Rica, you will proceed through immigration, customs and then retrieve your luggage. You will be greeted by AHKi transportation and taken to the retreat center, which is approximately 2 hours away. Our bus arrives at AHKi around 5pm and we will begin the retreat with a welcome dinner that evening.
REFUND POLICY
All registration fees include a non-refundable administration fee of $500. The remainder of your payment can be refunded in full for cancellations made before January 15, 2019 if a new participant registers to fill your spot. No refunds after January 15, 2019.
TO REGISTER 
THIS RETREAT IS CURRENTLY SOLD OUT.
Please contact Melissa if you'd like to be put on the wait list.
Email: melissa@robandmelissa.com